Downloading Videos
Downloading videos gives you more control, here's how to do it and some common solutions to downloading issues.
Notice: It has been brought to our attention that some VPN services and 3rd party browser plugins can interfere with the download speed and integrity of the content. If you come across any downloading issues, try disabling any VPN or browser plugins that could potentiality be causing these conflicts.
Notice: We have not found that you can download our videos directly to the headset via the browser. It will fail every time, so do not do this, use your computer instead.
Open up your web browser of choice
Navigate to the website you wish to stream from (www.wankzvr.com, www.milfvr.com or www.tranzvr.com)
Click the Member login link and enter your username and password
Scroll or search for the video you want to watch and click on it
On the video page select your Device Type
Click on "Oculus" and select your download option, we always have  "Mirror" server at an alternate download location in case the first link doesn't work.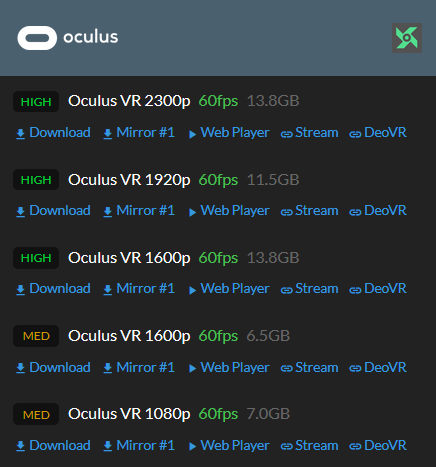 Wait until your download completes