Use the FeelConnect app to enjoy your favorite interactive sex toy with compatible videos.
On-screen actions are expertly mapped and recreated by your teledildonic device in real-time so you get buzzed, stroked, and/or vibrated to the action on-screen!
Related Articles:
Setup the Feel Connect App
Make sure your FeelTech compatible device is charged!

Download the Feel Connect app from Google Play Store or Apple App Store and install on your Android or iOS device.

Turn on Bluetooth on your phone/tablet and turn on your FeelTech compatible device.

Open FeelConnect and swipe through the intro screens and click "Show devices near you"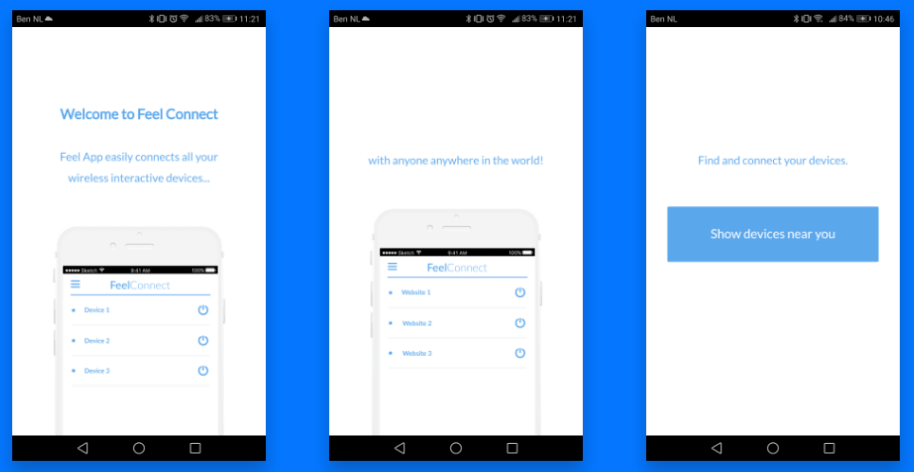 Click the device you want to add and follow the connection steps. See the animation below:
On another device - Open your browser and go to our Interactive Virtual Reality Video page and display the QR code
On the Feel Connect App - Click on the menu at the top left corner of the app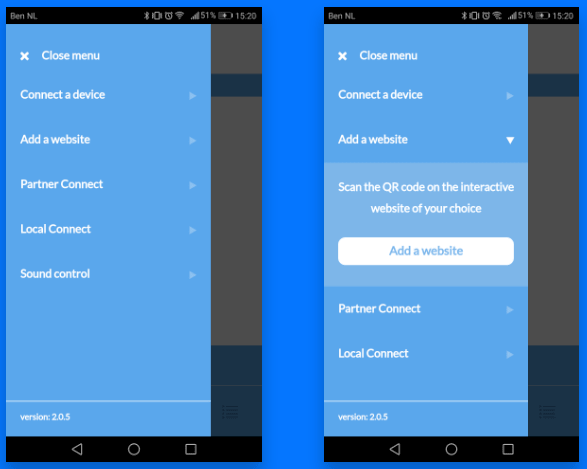 Allow Feel Connect access to your camera.

This will allow the app to scan the QR code on the website to pair your app with our videos.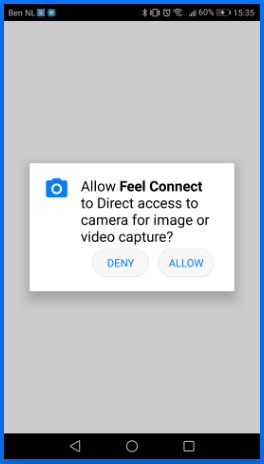 Point your phone or tablet at the QR code so the camera can clearly see it. This will pair the site with your app. Congratulations! Now any compatible, interactive videos you watch will link to your toy!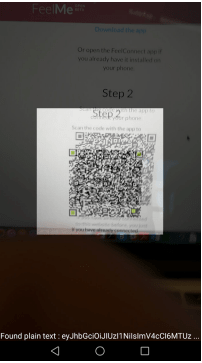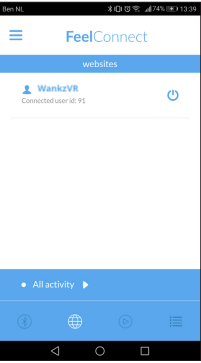 For more advanced and specific Feel Connect support visit https://feel-technologies.com